Children who you can sponsor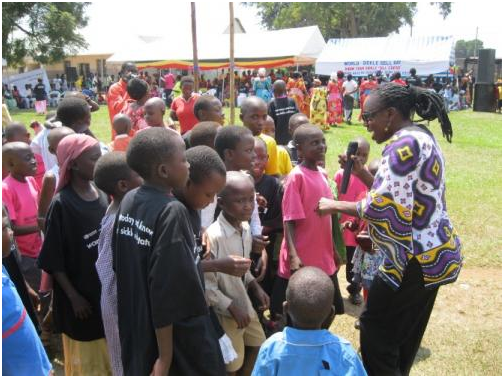 How Sponsorship Helps
Your sponsorship helps provide children with the necessities for a healthy and successful start to their life – nutrition, early childhood and adolescent development, education and school health.
Your generosity also lifts entire communities. Our programs reach children's parents, caregivers and community members. Together we help save children's lives, protect them from exploitation and provide them with hope for the future.
How Sponsorship Works
Each child is identified and offered the opportunity to participate in our sponsorship programs in consultation with their family or caregiver. When you sponsor a child they are notified by our local staff.
Your donations for your child are combined with the gifts of other sponsors and donors – rather than just being giving directly to your sponsored child – to support programs that help make life better for all eligible children and their families in the communities we serve.
Holly Foundation will forward letters and pictures to the child and messages from the child will be forwarded to the sponsor. You will also receive our quarterly newsletters which will  update you about your sponsored child.
You will be able to personally experience the positive change you are making in the life of a young child and their community.
My Sponsored Child
You are encouraged – but not obliged – to build a friendship with your sponsored child. They are eager and excited to hear from you and about your life, and happy to share about theirs.
Letters and drawings from your child will allow you to learn more about daily life in their own words and experiences. The letters are in your child's own hand (a parent or sibling may help them if they are too young to write). A translation is provided by our staff where necessary.
Their carefully drawn pictures and treasured words will enable you to share in the daily joys and struggles of your child's life as they grow and prosper.
Now see and listen to some of the children
Below are links to short video messages from some of the children in Uganda who are suffering from SCD. Click on the red buttons after reading a little about them.