Projects that you can sponsor
Our goal is to support and encourage the sickle-cell sufferers. The different projects help to alleviate poverty and promote self-sufficiency. The dietary and nutritional needs of the sickle-cell sufferers is crucial – hence the projects meet these needs. The surplus of these projects is sold to help the beneficiary to pay for hospital bills when admitted while addressing hunger and poverty.
We hope you will pick one or more of the projects that you think you could sponsor. Note the project name, return to the Sponsorship page and let us know which one has interested you. Please add any other comments that you wish to make, including, now or later, a message for the project. We shall be happy to pass this on to the staff in Uganda and to pass back to you any replies they send.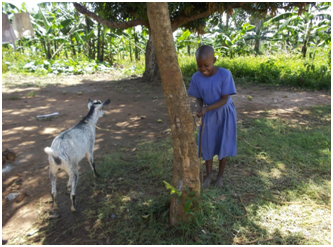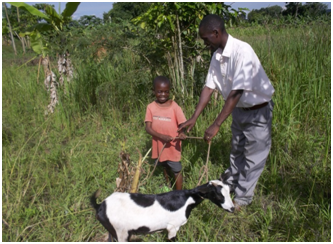 A sickle-cell sufferer is given a female goat on a rotation cycle. This is because of the limited resources of the charity. After the goat given has produced offspring, it is again given to another sickle-cell sufferer. When the goats have multiplied, usually the beneficiary can sell some goats to buy necessary treatment. They provide a family with protein-rich milk, providing valuable nutrition; they can also be bred to help start small businesses for otherwise cash-strapped families. Animal droppings have even been used to fertilize a family's crops. Our aim is to alleviate poverty, save lives and to promote self sufficiency.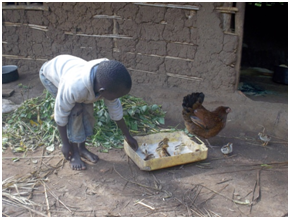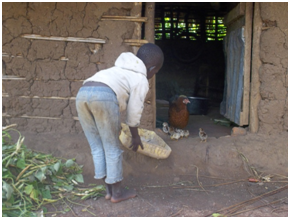 While eggs are a symbol of Easter, to a sickle-cell sufferer they are a symbol of life. The birds are also a source of food. Eggs contain all the nutrients required by the human body: proteins, fats, carbohydrates, mineral salts and vitamins. They can help to start small businesses.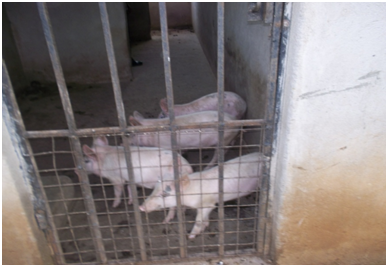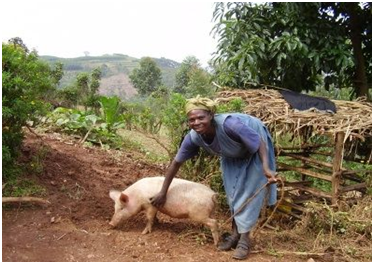 While respect is our key value we give piglets to our SCD community. Anyone who receives a one is required to give back two piglets from their pig's first litter. The first is given back to the Pig Project so it can be given to another person. Selling these piglets can enable the beneficiary to earn enough money to pay for a child's school fees or provide food and other basic necessities for him or her and the family. In time, some of the offspring of the original pig that a sufferer receives can provide meat for the rest of the family. They can also be bred to help start small businesses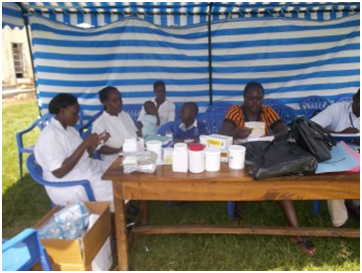 Most pain related to SCD can be treated with over-the- counter pain medications such as folic acid, penicillin, ibuprofen and aspirin daily, along with additional pain medication. Some children may be admitted to the hospital for intensive treatment.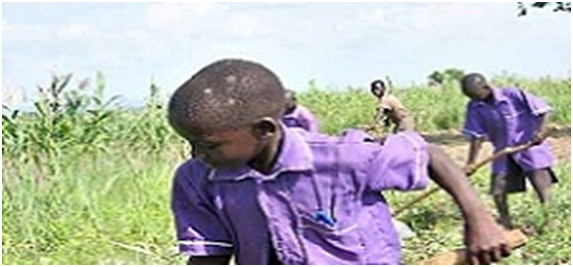 In the garden project we plant seeds and after harvest we give each client seeds for growing in their personal gardens.
THE CLOTHES AND SHOE PROJECT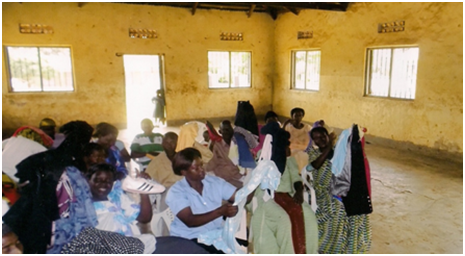 This is a project where we give out clothes and shoes to sickle-cell sufferers for them to keep warm. The shoes help them to avoid infections which can result in chronic ulcers. Below is an example of a sufferer's foot ulcer.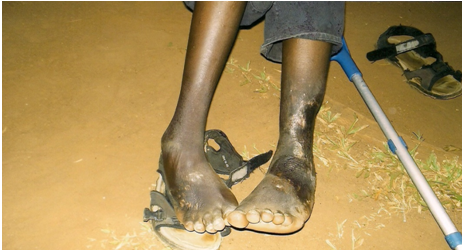 PLEASE HELP
Add your voice to ours by becoming a member.  Any Sponsorship payment goes towards the needs of the child suffering from sickle-cell.